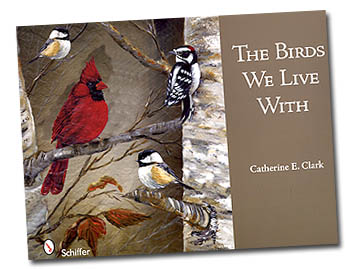 Illustrated and written by Clark. This new book contains many of Clark's bird art, both in color and many of the illustrations from "Ask the Bird Folks," a weekly column written by Mike O'Connor for the Cape Codder newspaper.
Contains beautiful art, tips on attracting birds to your yard, and tips on art. Hardcover.
Autographed by the Clark.
$24.95
---