In 2007 I got to work with Monster Robots, Inc. and the 40 ft. tall, fire breathing, car crushing Robosaurus. I got to do touch up cosmetic work, run the video feed to the pilot and even ride inside.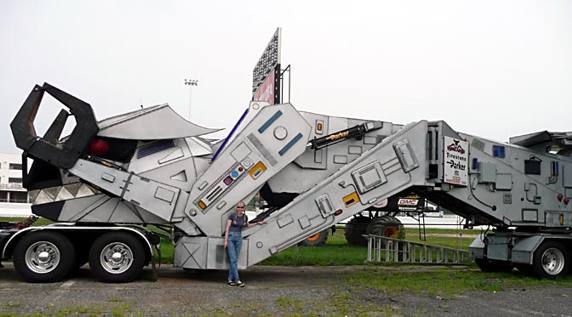 This pic is after my biggest touch up job. I dumped a can of blue paint on myself during the process.
This was my first meeting with Robosaurus at Englishtown Raceway in NJ.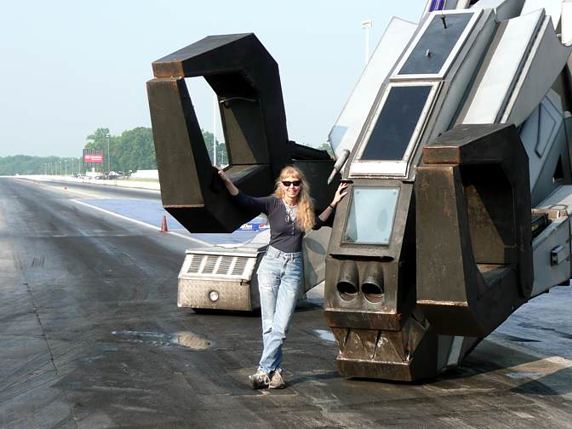 Robosaurus getting ready for a publicity news shoot.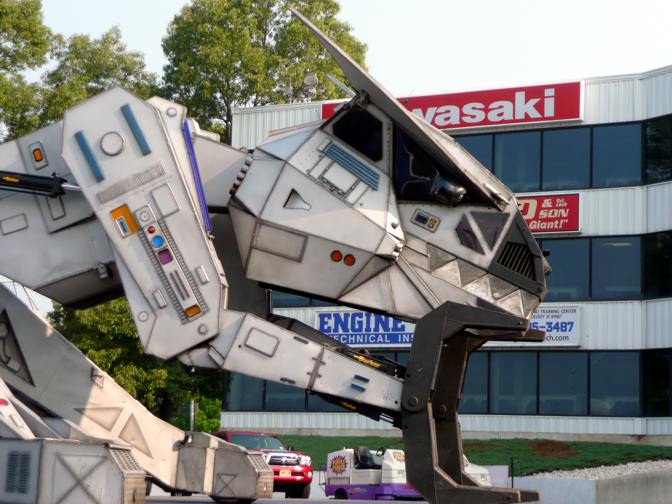 Torching a car. I got to ride inside the head, behind the pilot, during the first show. I could see the crowd through the triangular window under the earflap.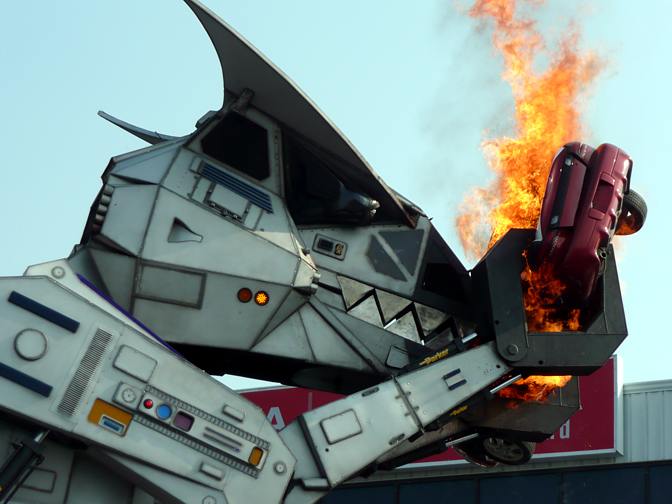 Thatís me at the arrow. Iím running the video feed to the pilot inside the head which is how he sees what he is doing.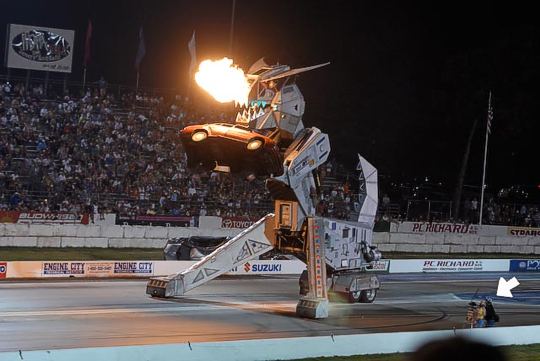 Me after a paint job to the snout and claws and shining the stainless steel teeth.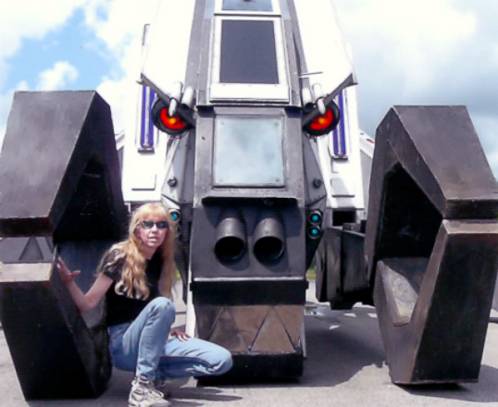 Visit the website for Robosaurus: www.Robosaurus.com